EPV allows you to view device data synced with iCloud and downloaded using Elcomsoft Password Breaker. Currently, the following categories of synced data are available:
•Account info
•Apple Maps
•Calendars
•Calls
•Contacts
•iBooks
•Notes
•Wallet
•Web
•Wi-Fi
To open iCloud synced data in EPV, on the main program screen, click iCloud synced data, select iCloud synced data in the File > Open menu, or drag and drop the icloud_synced.xml file to the main program screen.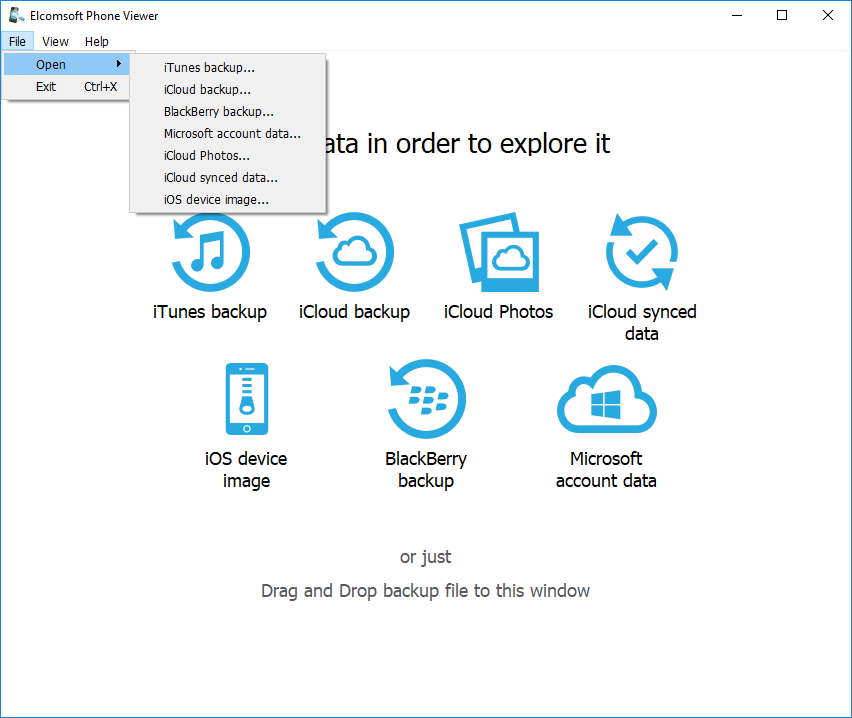 Once the synced data is loaded, you can see the following backup information:
•Apple ID
•User name
•Data downloaded (the date and time the backup was downloaded)
•iCloud storage capacity
•Storage in use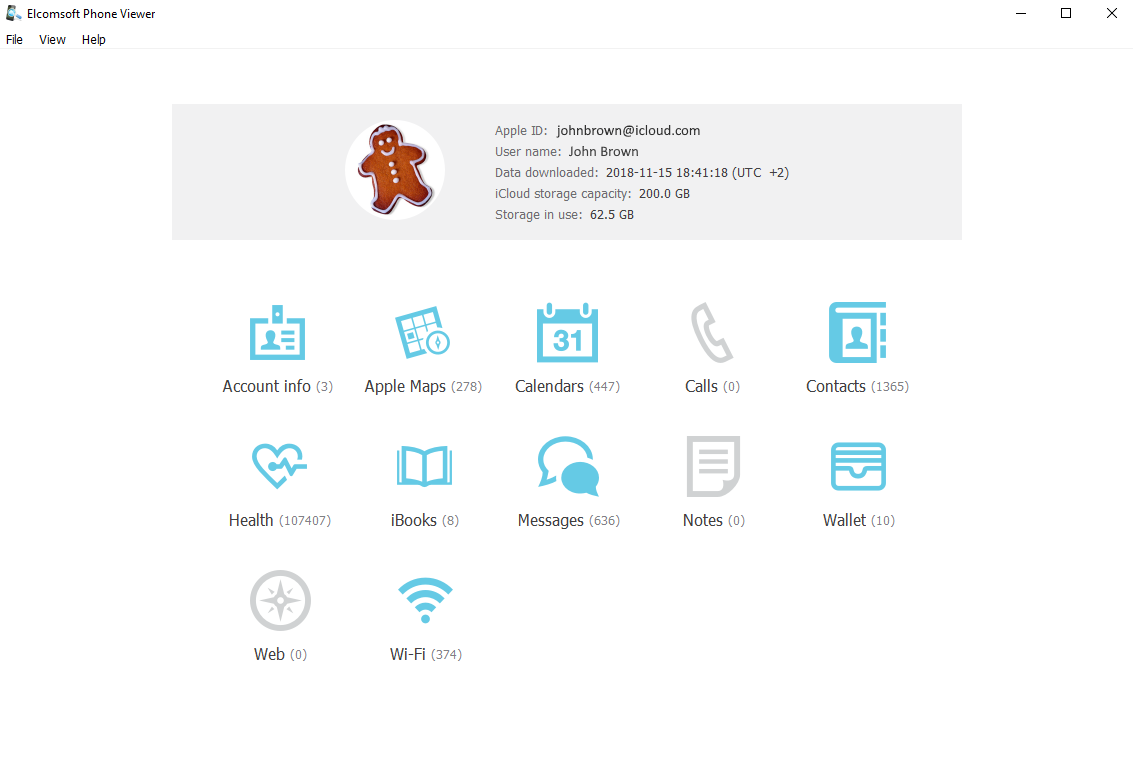 The lower part of the window shows all available plugins:
•Web
Click the plugin icon to view the contents.