You can work with actual dist attached to the computer (e.g. via USB interface), with disk images (in RAW/DD or EnCase .E01 formats), or with the disk containers (speaking of PGP and TrueCrypt/VeraCrypt). Select the type of the date first: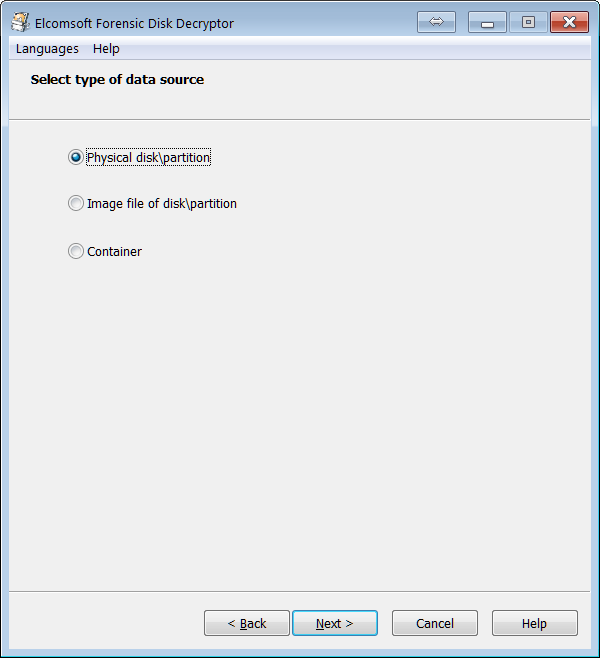 Until the disk container is selected, the program parses it, and shows the list of partitions (if there is more than one), detecting the encryption: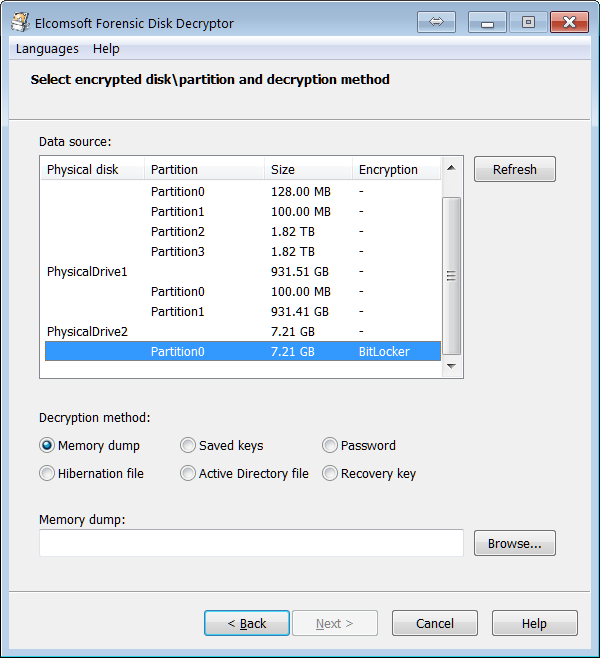 Decryption or mounting (the latter is implemented using ImDisk virtual disk driver installed with EFDD; typically, you don't need to change any settings.
One of the following is required:
•memory dump (see Extract keys)
•saved keys (see Extract keys)
•password
•hibernation file
•active directory file (BitLocker only)
•recovery key (for BitLocker, PGP WDE, FileVault2)