ELCOMSOFT.COM » Advanced Intuit Password Recovery



File open password

For the latest QuickBooks version (from 2006 to 2021) file open password cannot be recovered instantly. But you can change this password to any other one and use it to open a file. In the password change dialog you can select the new file name, its location and the new password: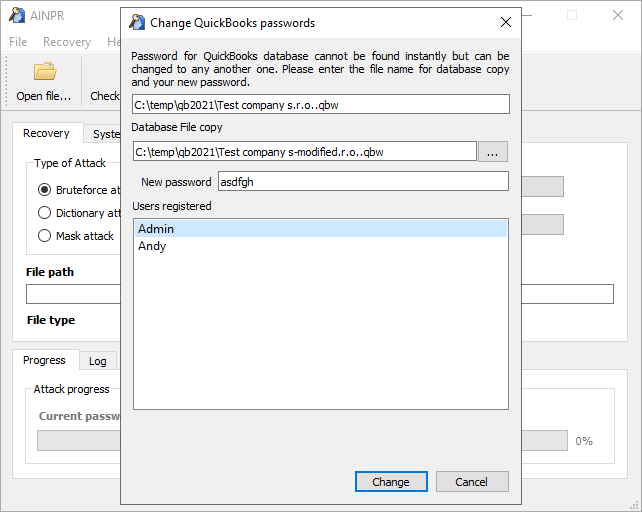 By default file with the new password is saved to the same directory, with "-modified" suffix. Passwords for all QuickBooks database users are resetting to the same one, entered in the "New password" field.
---
Get more information about Advanced Intuit Password Recovery
Get full version of Advanced Intuit Password Recovery