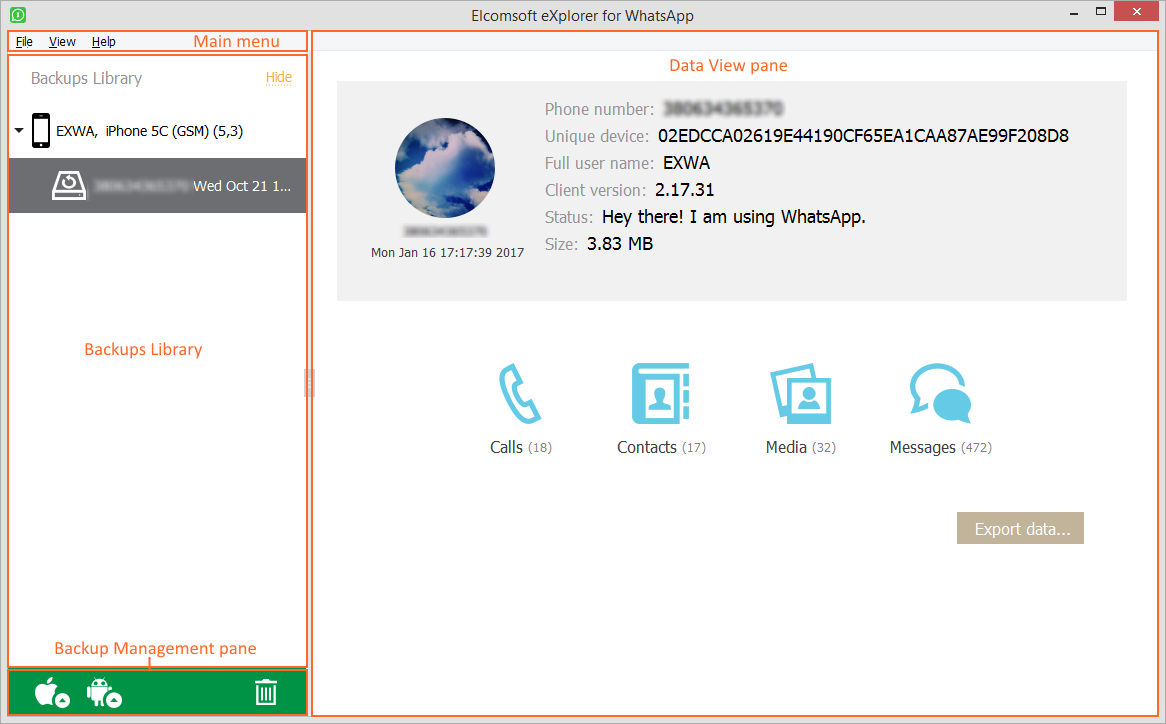 Elcomsoft eXplorer for WhatsApp interface consists of the following elements:
▪Main menu: Provides access to the main functionality of EXWA:
oFile: Allows loading iTunes backups and downloading iCloud backups, as well as removing backups from the Library
oView: Allows viewing records of all actions performed with data in EXWA in the form of a Journal, defining EXWA settings, and viewing the device info once a backup is loaded. It also provides access to all available plugins.
oHelp: Allows viewing the EXWA version number, checking if the program is registered or not, reading EXWA help file, checking for program updates, contacting program developers for support or to send feedback, purchasing a program, or entering a registration code in case you have already purchased a program online.
▪Data View pane: Allows managing data.
▪Backups Library: Allows viewing backups added to WhatsApp Viewer.
▪Backup Management pane: Allows acquiring data for Apple device and for Android device and removing backups from the Library.