You can check for available updates of Elcomsoft Phone Breaker and install them yourself.
To update EPB on Windows, do the following:
1. Launch Elcomsoft Updater.
2. On the Updates tab, find the Elcomsoft Phone Password Breaker section. If there is no such section, a new version is not available yet.
3. Select the EPB version from the list and click Update. The updating process starts.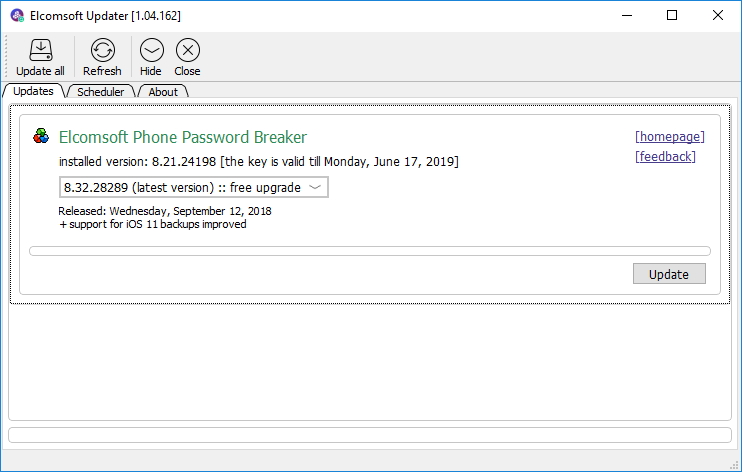 To update EPB on OS X/macOS, do the following:
1. Click the Help icon in the Settings pane, to open the Help tab.
2. On the Help tab, select the Check for updates option.
3. If there is a new version available, you will be offered to download it. If there are no new versions available, you will get the corresponding message.