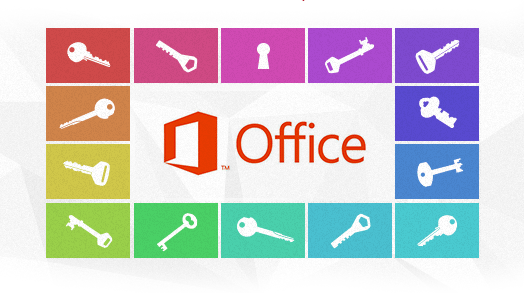 ElcomSoft Co. Ltd. updates Advanced Office Password Recovery and Elcomsoft Distributed Password Recovery, a pair of Windows tools to remove document restrictions and recover passwords protecting Microsoft Office documents. The update adds support for Microsoft Office 2013 documents. Newly updated products enable users to instantly lift restrictions such as document protection password or "read only" password, and instantly unlock protected Excel spreadsheets. Password to open can be brute-forced concurrently on multiple CPU cores. Multiple workstations can be employed to break Office 2013 passwords with zero overhead by using Elcomsoft Distributed Password Recovery.
GPU and other hardware acceleration support planned in near future. Sophisticated and highly intellectual attacks will increase chances of guessing the right password from the get-go.
While at this time only concurrent CPU-based attacks are available for the Office 2013 document formats, the many ElcomSoft high-end technologies are available for faster recovery of passwords protecting older versions of Microsoft Office. ElcomSoft patented GPU acceleration, multi-CPU and multiple core support with zero scalability overhead, and simultaneous CPU/GPU operation will boost the recovery of password-to-open encrypting documents in Microsoft Office XP through 2010 formats.
Read a complete press release:
http://www.elcomsoft.com/PR/Office2013_120926_en.pdf (English)
http://www.elcomsoft.de/PR/Office2013_120926_de.pdf (German)
http://www.elcomsoft.ru/PR/Office2013_120926_ru.pdf (Russian)
Download AOPR: http://www.elcomsoft.com/download/aopr_setup_en.msi
Download EDPR: http://www.elcomsoft.com/download/edpr_setup_en.msi
New Blog Post: http://blog.crackpassword.com/
---
Upcoming events: we'd be happy to meet you at the following events where we've prepared presentations and special contests with very special prizes!
The IT Security Expo
October 16-18, 2012
Nuremberg, Germany
IT-SA Nuremberg, the only specialist trade fair focusing on IT security in the German-speaking world, allows an exchange of information between IT experts, as an information and presentation platform. In 2011, 5804 specialist visitors, more than 1000 employees of 322 exhibiting companies, as well as media representatives used the dialogue platform it-sa to obtain and exchange IT security news and achievements.
HTCIA
November 27 – 29, 2012
Tsim Sha Tsui, Hong Kong
The HTCIA Asia Chapter conference is the premier event for those in law enforcement and private industry who investigates in high technology crime. Over 10 lab and lectures sessions per day will be offered to support you in all aspects of your job.
More info: http://www.elcomsoft.com/events.html

Go back